Catalog mode with your logo
Add CADcenter Catalog to your website.
While in Catalog mode, CADcenter price options, pages & our branding will be hidden.
- From you Profile page, you are able to add your logo & banner.
- You can create as many passwords as you want, to give your customers.
- "Ask for quotation" requests will be sent to you directly.
- We have also implemented a very useful and dedicated "Wish List"  module.
All this is Free of charge as long as you are an active customer.
Inactive customers will be disabled after 2 months without purchase (any service bought are taken into account).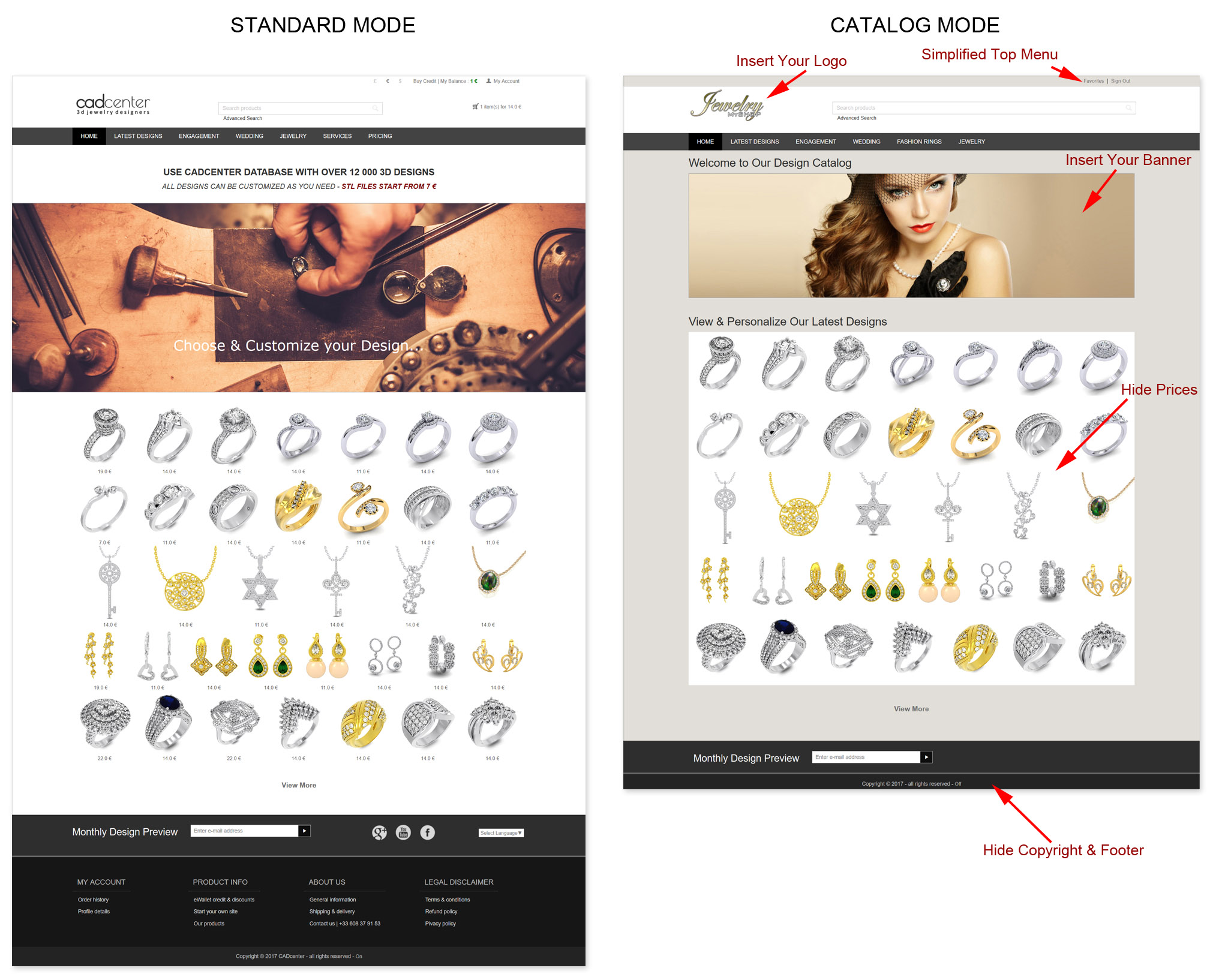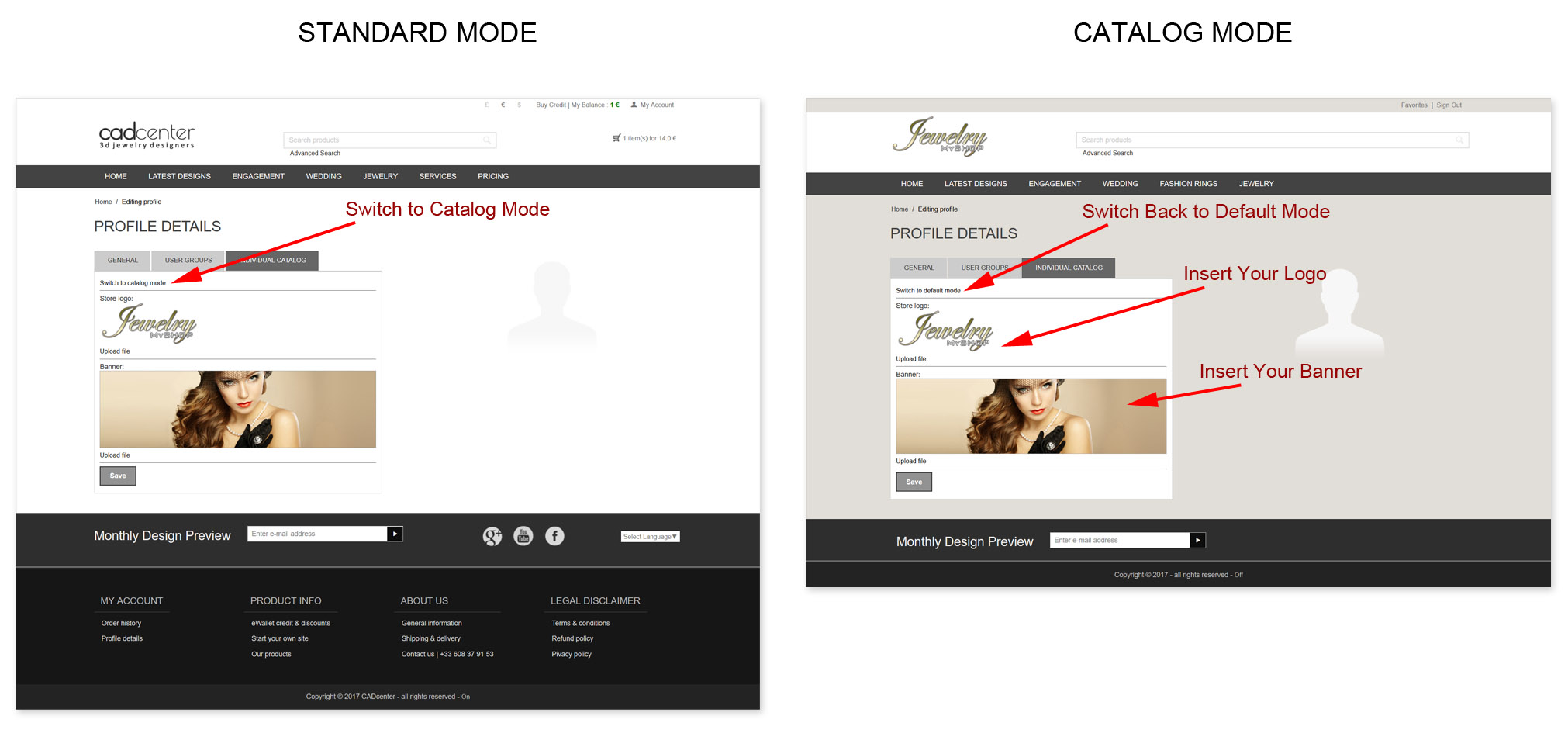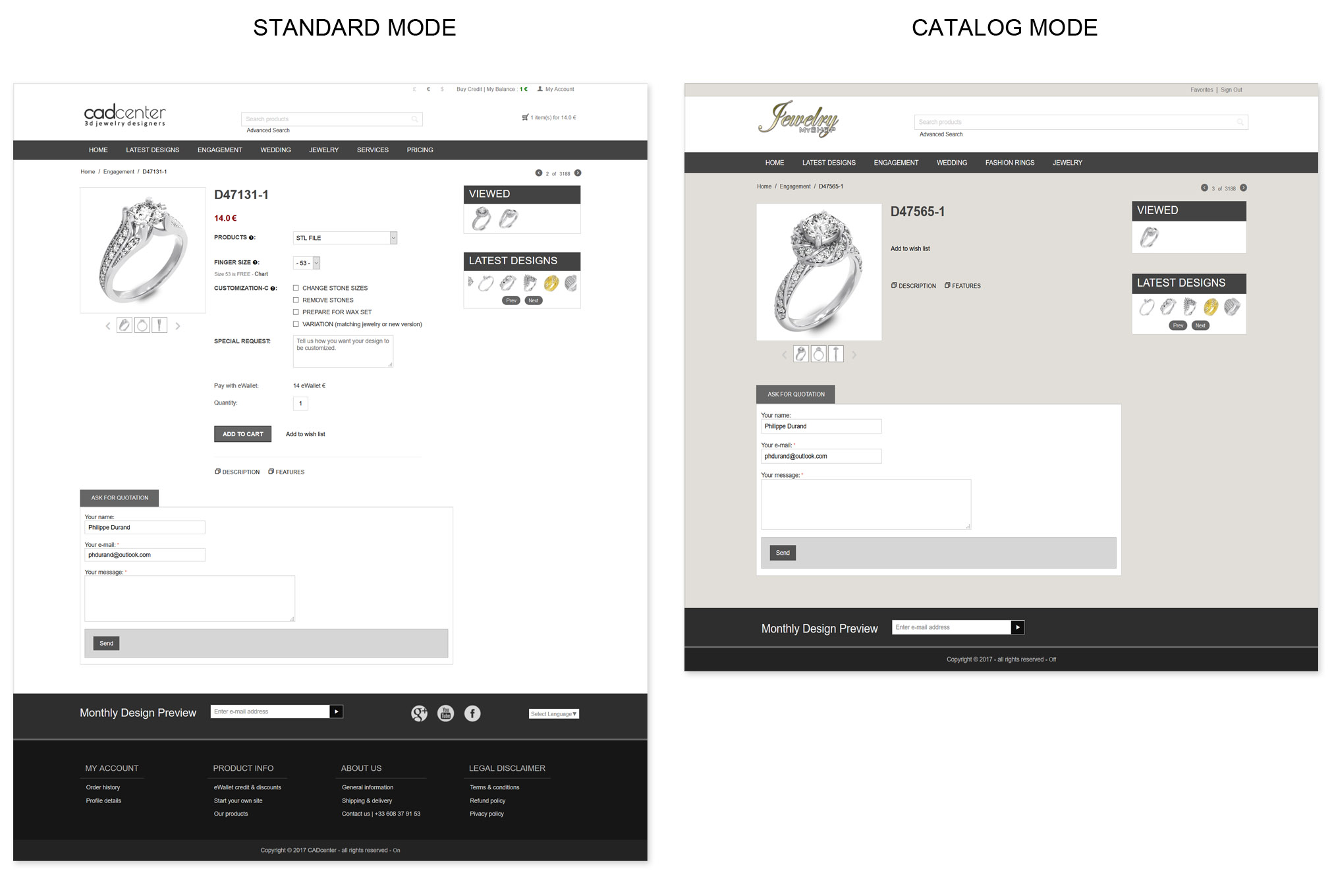 * Access to CADcenter and Catalog mode is Free for active customers. After 2 months of inactivity, users will be automatically disabled.